Our "Dance Safe": Covid-19 Prevention Protocols
Procedures For Our Safe Dance Studio Operations
What to expect when you visit our facility!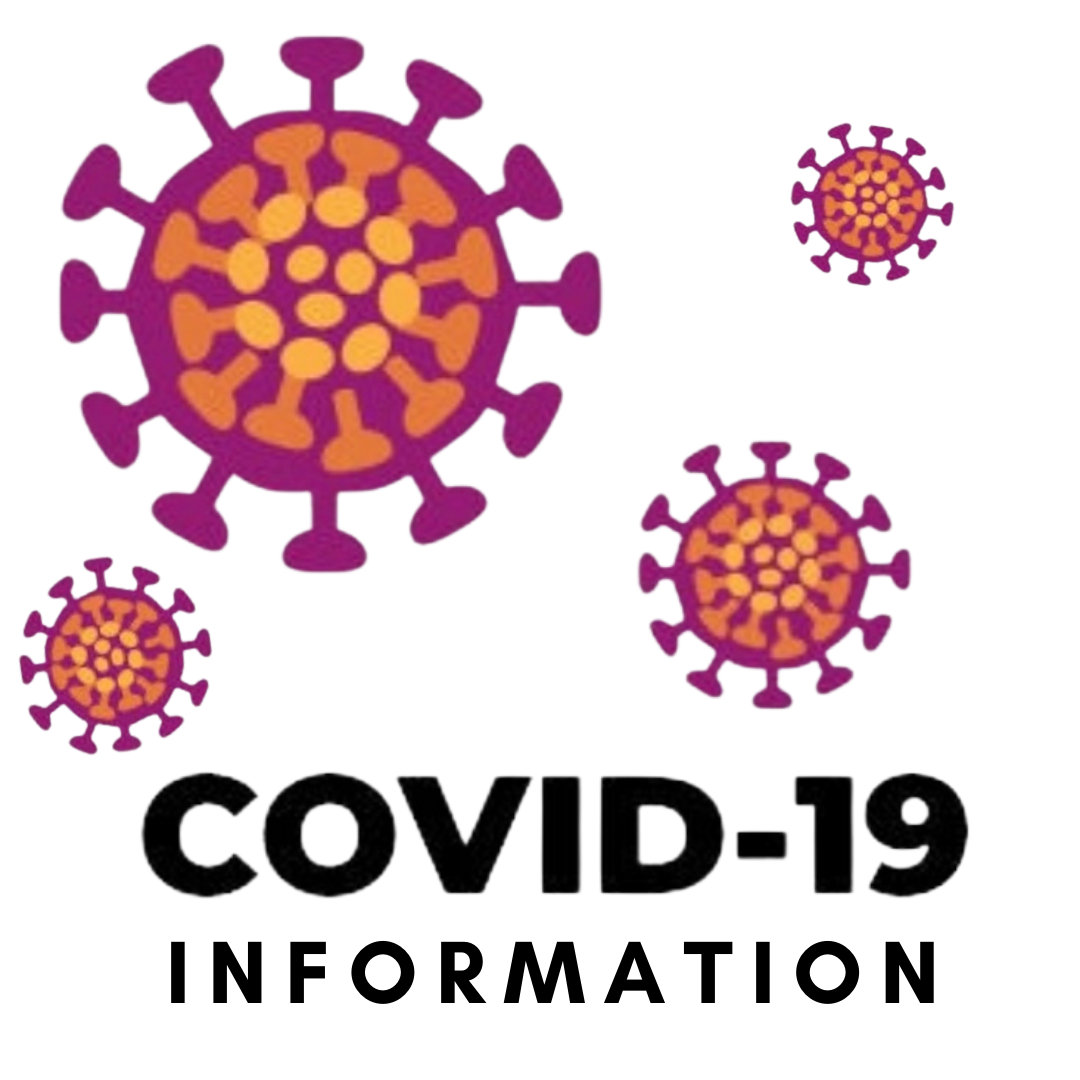 If You Are Sick - Stay Home!

If you are unwell with a heavy, persistent cough, sneezing, vomiting or have a fever, flu-like symptoms or symptoms of Covid-19 then PLEASE STAY HOME!
Dancers who cannot attend in-person classes due to illness may request to participate in class virtually via Zoom.
Teachers and staff who are sick will be asked to stay home and a substitute instructor will be provided or a supervisor will be appointed to monitor students while a virtual class is conducted with the instructor virtually.

Travellers - Stay Home!

If you have recently travelled outside of the country or have been in close contact with someone who has travelled outside of the country within the past 14 days you should not enter the facility until you have completed a 14 day quarantine.

10 Day Policy

If you have tested positive for Covid-19 or been asked to isolate due to possible contact with someone who has tested positive for Covid-19 we kindly ask that you do not return to the studio until 10 days have passed from the date of your positive diagnosis or notice of possible contact.
The following protocols have been implemented at Arcade Dance Arts in accordance with the Ontario government Stage 3 workplace safety guidelines and the "Dance Safe" Ontario Dance Studio Guidelines document to help prevent the spread of the coronavirus SARS-CoV-2 / Covid-19.
Social Distancing Measures

Dancers and patrons at the studio must practice social distancing and be physically distanced a minimum of 6 feet at all times.
Floor markings have been added throughout the facility to aid social distancing in the common areas and within the dance spaces.

Face Mask/Face Coverings

In accordance with By-Law 62-2020 enacted by the City of Burlington all patrons, dancers, teachers and staff entering the facility will be required to wear a face mask or face covering  in the lobby, hallways, restrooms and common areas.  Dancers however can choose to remove their face mask and are permitted to dance without a face covering in the dance studio spaces only.  Bi-Law 62-2020 states:

Exemptions for those who cannot wear a mask or face covering for medical reasons
Children under that age of 5  do not have to wear a mask.
The temporary removal of a mask or face covering is permitted when engaging in athletic or fitness activity.

By-Law 62-2020 is currently in effect until January 31, 2021 unless extended or revoked by the City Council.
A detailed FAQ on the bylaw can be found at www.burlington.ca/masks

Hand Sanitizing / Wash Stations

All patrons, dancers, teachers and additional staff will be asked to sanitize or wash their hands upon entering the facility.
Dancers will be asked to sanitize before exiting their classes.
Multiple hand sanitizing stations have been created throughout the facility to encourage patrons to sanitize regularly.
2 hand washing areas are available with posted educational materials on proper hand washing practices.

Temperature Checks

All dancers, teachers, additional staff and other patrons will have their temperature checked at admittance to the facility using a touchless thermometer and will have their temperature recorded on their submitted screening sheet.

Screening Questionnaire & Contact Tracing

Dancers, teachers, additional staff and all patrons to the facility will be required to submit a Covid-19 screening questionnaire upon arrival to the facility.   The screening questionnaire form can be downloaded HERE

A screening questionnaire form must be submitted for each student on each day they attend class at the studio.

We highly recommend that parents keep multiple copies on hand, fill out the form in advance and dancers should have forms ready for submission upon arrival to the studio.

The submission of this form helps us keep a record of who entered our facility and on which days to facilitate contact tracing if necessary.

Adjusted Scheduling

We have staggered the class schedule to include 15 minutes of cleaning time between classes and to facilitate social distancing within the common areas as dancers enter and exit classes.
All dancers are asked to arrive with enough time to undergo screening procedures.
Dancers arriving who cannot be admitted directly into a studio space will be asked to wait on social distance markers in the front lobby and main hallway until cleaning procedures for studios have been performed and exiting dancers have cleared the facility.
Dancers who no longer have classes must be picked up in a timely manner.
We have done our best to schedule classes conveniently so that dancers have little to no wait time between classes.  Dancers who have 15 minute breaks during cleaning times will be ask to wait in a holding area with their belongings before transferring to their next class.
Dancers who have longer gaps between classes are not permitted to stay at the studio and must be picked up in a timely manner.  Upon time for their next class they must renter the facility and undergo another temperature check and must re-sanitize, but do not have to submit an additional screening questionnaire.  If they cannot return to class on time they may request to participate in the class virtually via Zoom.

Limited Class Sizes

In order to maintain social distancing our class sizes have been limited.

Recreational dance classes taking place in Studio A have been limited to a maximum of 9 students
Recreational dance classes taking place in Studio B have been limited to a maximum of 7 students with the exception of Acro classes which are limited to a maximum of 6 students.
 Competitive team classes taking place in Studio A have been limited to a maximum of 9 students with the exception of existing larger group routines which are limited to the existing enrolment of 10 students.
 Competitive team classes taking place in Studio B have been limited to a maximum of 7 students.

One Way Entrances & Exits

Dancers and patrons must enter the studio via the front door and exit only via the wooden doors at the side of the building.  Pick-up is facilitated by the "Kiss n' Ride" driveway.
 The main hallway of the facility will have a one way directional flow of traffic with the exception of controlled admittance to the restroom facilities.
Only staff members and teachers are permitted to move throughout the facility freely while maintain social distance to perform their duties.

Restricted Admittance

We are limiting the number of patrons within the facility.  A maximum of 30 patrons will be allowed inside the facility at any time inclusive of all staff.  Many furnishings including chairs have been removed from our lobby and common areas to allow space for dancers to socially distance while waiting to be admitted to class.  Patrons other than dancers will have limited access to the facility.
Dancers ages 7 years or older can be accompanied to the front entrance only to be signed in and subsequently they can be picked up at the side exit near the "Kiss 'n Ride" driveway.
Only dancers under the age of 6 will be allowed into the dance studio facility accompanied by 1 parent/guardian.  (All additional family members, siblings will not be allowed in.)
Only 1 patron at a time can be admitted to the front reception area for brief inquiries, administrative business or registration payments and must undergo all screening procedures.
Lengthly meetings, inquiries and administrative or registration business should be conducted in-person by appointment only or alternatively via email, telephone or Zoom meeting.

Enhanced Sanitation & Cleaning

Studio floors will be cleaned/sanitized regularly with a Health Canada recognized sanitizing agent called Vital Oxide, which is a non-toxic solution. This sanitization method will be used between individual classes or between cohort classes where dancers have performed floor work, interacted with the floor or danced in bare feet (Acro, Contemporary, Hip Hop, Jazz, Lyrical, Stretch classes)
Studio floors will alternatively be cleaned with a heat/steam application after classes in which dancers are wearing shoes and have performed no groundwork.  (Tap, Jazz, Ballet)
All ballet barres, equipments, furnishings, props, and other frequently touch surfaces such as door handles will be cleaned after use and regularly between classes.  The studio will be limiting the use of equipments and props to reduce cleaning tasks.
Restrooms will be cleaned and sanitized by staff hourly or immediately after use by a patron.
The Student Vestibule/Waiting area will be used for jackets and shoes only.  Dancers will be given a sanitized bin to take hold their belongings and will keep this bin of belongings with them in class.  Used bins will be deposited at the side door upon the dancers exit and re-sanitized by our staff.

Air & Ventilation

Both studios have multiple windows that will be opened between classes and/or during classes.  In addition between classes the front and side doors will be open to increase air flow and facilitate the entering and exiting of dancers from the facility.  This procedure will be amended for the Winter months.

Sick Student Sequestering

If a dancer becomes ill at the studio or exhibits symptoms of Covid-19 while at the facility, they will be isolated from the other dancers and patrons until they are able to safely be picked up by a parent/guardian.

Virtual Program Back Up Plan

In the event that a teacher, staff member, dancer or patron is proven to have a positive test for Covid-19, the studio will immediately shut down classes for a minimum period of 14 days and will conduct contact tracing procedures with the local health authorities.  Classes would be conducted temporarily online via Zoom until it is determined that it can safely reopen with temporary new screening procedures to those with negative test results.

If the studio is forced to cease classes due to a government mandated closure, all remaining classes until the closure is lifted will be conducted online via Zoom and the Arcade Online program web portals.
Important Studio Rules For Dancers & Parents
Come Ready to Dance!

Dancers should arrive with their dance clothes on underneath their street clothes.
Dancers will NOT be permitted to change at the studio or use restrooms to change.

Arrive On Time!

Dancers should arrive with enough time to undergo screening procedures and prepare themselves for class.
We recommend arriving between 5-15 minutes before class but no earlier.

Parents should pick-up dancers in a timely manner, within 5-10 minutes after the end of their final class.

Remove Outside Shoes At The Door

Outside shoes will not be permitted beyond the front entrance.  Dancers should bring their dance shoes or their clean Hip Hop sneakers in their dance bag and change their shoes at the front door.  All outside shoes should be brought to the back vestibule or stored in the dancer's bin of belongings.

Kiss ′n Ride Pick Up

Parents can use the "Kiss n' Ride" driveway next to the exit door to pick-up students.
Please enter the driveway from the back and exit through the front parking lot.
1 parent is allowed to enter at a time through the side door to claim their dancer.
Please wait until the group ahead of you exits and socially distance before entering.

Mask Care

We highly recommend that dancers should bring a plastic ziplock bag or container labelled with their name to store their mask in if they choose to remove it during dance class.

BYOB - Water Bottles

The studio will no longer be providing cups for dancers.
Dancers should bring their own water bottle labelled with their name.

No Food Please!

We kindly ask that dancers and guest refrain from consuming food items at the studio.
Dancers and guest should eat before they arrive to the studio or when they return home.
Dancers that have multiple classes in an evening however are permitted to consume a mess free snack between classes and in the vestibule only and must sanitize afterwards.  Large meals and fast food consumables will not be permitted into the facility.  This does NOT include beverages which must be contained in a sealed, spill-proof container.

Cellphones On Silent!

Dancers should keep their cellphone with their belongings and on silent during classes.
Dancers should NOT share their phone or let anyone else touch or use their phone.
Dancer may request to charge their phone if necessary using their own phone charger.

Leave Toys & Trinkets At Home

Toys and other personal belongings that do NOT need to be at the studio should be left at home.

Package Your Payments

When bringing in or sending cash or cheques for invoice payments please package your payment in a sealed envelope or ziplock bag and mark the dancer name for account reference, the amount and the purpose for the payment on the envelope, on a note in the envelope or bag or on the enclosed cheque.
Thank you for helping us keep our dance studio safe!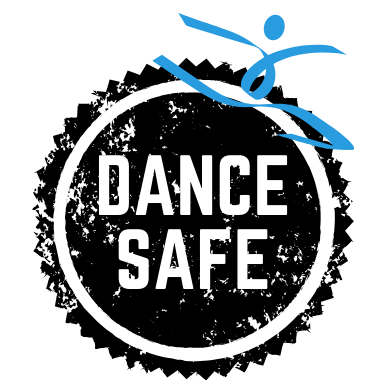 We are proud to be in support of a coalition of Ontario dance studio owners working towards the continued development and implementation of consistent safety procedures across Ontario to safely reopen dance schools and performances during the Covid-19 pandemic.